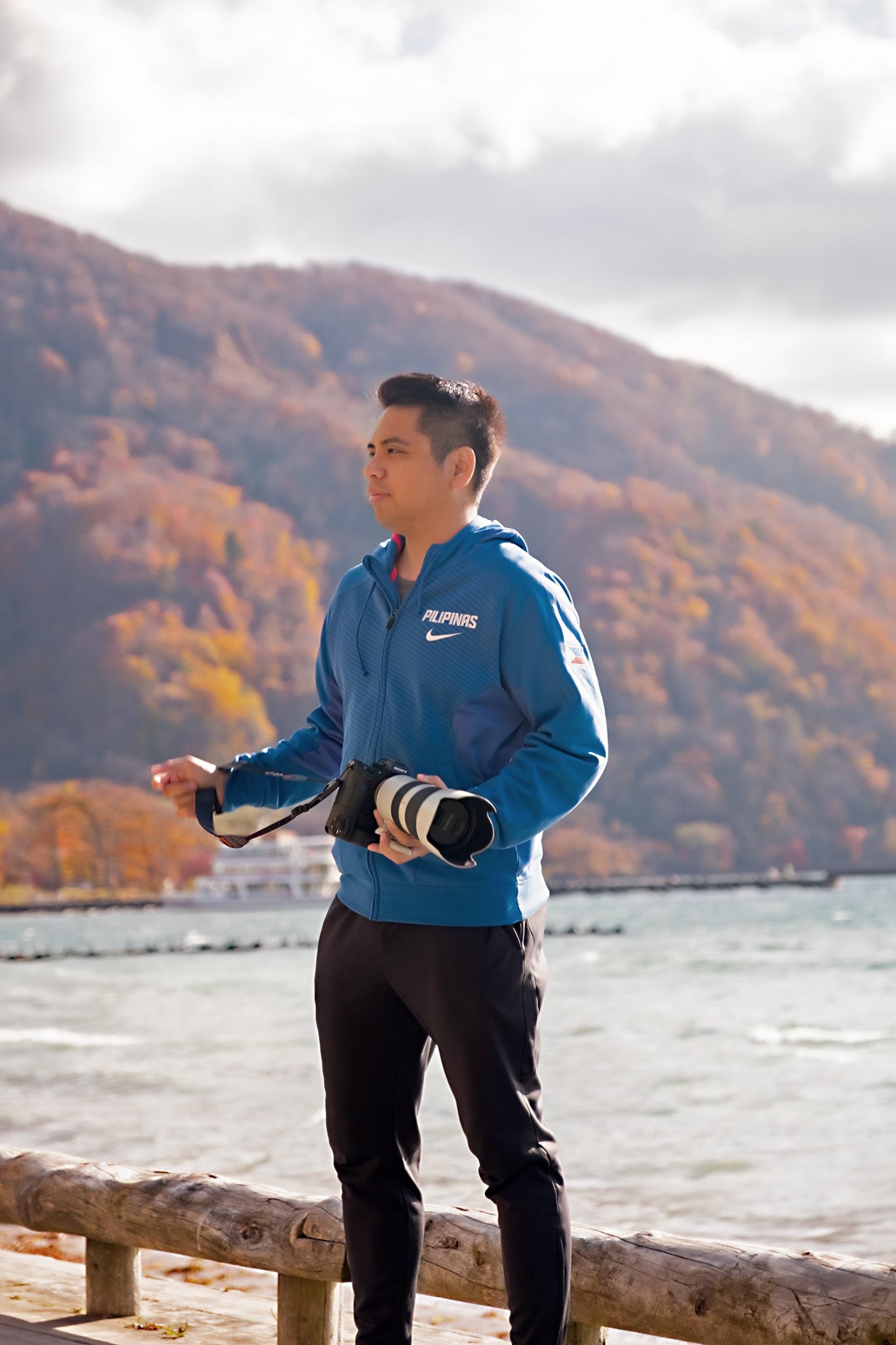 Pro-Photographer/Director/Webmaster
Japan based Webmaster, Director and Professional Photographer, specializing in Commercial, Documentary, Weddings and Events.
He started his career as a full-time web and graphics designer from a news and media company in the Philippines. He then decided to work and settle in Japan, gaining more experience and knowledge in the design, advertisement and IT field based on Japanese and International standards and learning Japanese language and culture, to be able to compete in the quickly changing environment in the IT field and becoming one of the best Filipino Web Designer in Japan.
With almost 2 decades of professional experience in designing, development of websites, print ad materials and commercial photography, He started a design, photo and video production company (JC Studios Inc.) based in Yokohama, which design and develops websites; documents weddings and events; produces commercial photos and videos. He became the director of the defunct Kabayan Nippon Channel, an Online Web TV for Filipinos and foreigners living in Japan, Director of Photography for various Indie films in Japan and one of the most requested photographer / videographer for Philippine and International based TV Programs for productions in Japan.
Aside from years of experiences in the advertisement and commercial photography, he also focuses on wedding photography with his photojournalistic style.
Recently, he received his JBA (Japan Basketball Association) Coaching License.
He's works was commissioned by:
・Essence of Japan – JETRO
・BBC Asia
・ABS-CBN TFC (Japan)
・ABS-CBN Channel 2 (Philippines)
・GMA Network Inc. Channel 7 (Philippines)
・TV5 Sports Channel 5 (Philippines)
・Philippine Embassy – Tokyo
・Presidential Communications Operations Office (Government of the Philippines)
・Lim Co., LTD
・Manulife
・Japan Travel Board
・West One's Country Club
・Bench (Suyen Corporation)
・Housing Japan K.K.
・Tokyo Medical University – Department of International Communications
・Mammut Sports Japan
・World Association of Bronchology and Interventional Pulmonology
・Marathon-Photos.com
Works published by:
・Cameraman Profile 2017/2018 ・Photo Festival Japan
・The Philippine Star
・The Philippine Festival Japan ・The Philippine Barrio Fiesta Japan ・Tanaka Sohko Shop
・Bepros News Magazine
・My Japan Book
・Finetrack website and catalogue magazine ・Goldwin Japan
・Japan Travel Board
・Visit Japan
Filmography:
・Victor Magtanggol (2018), Video Camera/Technical in Japan
・Kasarinlan (2018), Director of Photography
・Sabay Sa Ihip ng Hangin (Together as the Wind Blows, 2017) Co-Director, International Awards Received
・Lovelost (2015), Director of Photography
・Contagious (2015), Director of Photography